In individual therapy, patients work one-on-one with a master's level licensed psychotherapist or an addiction counselor to gain a deeper understanding of the disease of addiction, learn healthier ways to manage stress, build a stronger sense of self, identify underlying issues fueling the addiction or substance abuse and ultimately, change destructive behaviors.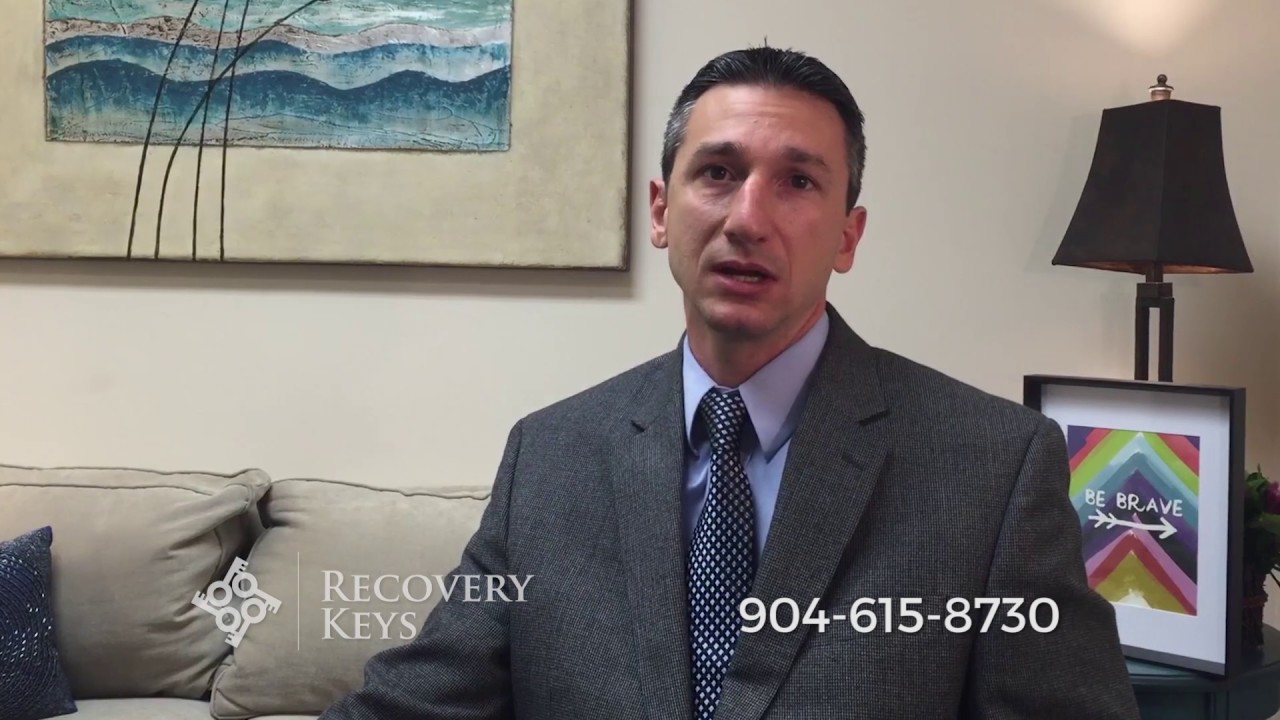 Patients receive intensive, individualized attention during one-on-one therapy. In a confidential, judgment-free environment, patients can feel safe expressing their feelings and emotions, including shame, guilt and anger, and talking about highly personal experiences that have contributed to their drug or alcohol abuse.
Topics discussed may include a patient's progress in recovery, areas of struggle, interactions with others, and managing withdrawal and cravings. Patients may also set personal goals for the days ahead, such as practicing the skills learned in treatment or attending a certain number of therapy sessions, as well as their longer-term future. One of the goals of individual therapy is also to help clients feel a greater sense of self-worth and self-esteem, which contribute to overall well-being and relapse prevention.
Individual therapy may use multiple types of treatment techniques, including:
Motivational interviewing, which helps patients identify their personal motivation for changing their behavior by asking open-ended questions, encouraging reflection and helping clients envision a better future.
Cognitive behavioral therapy (CBT), which helps clients identify and correct thought patterns that have led to unhealthy, destructive behaviors.
Dialectical behavior therapy (DBT), in which clients learn to practice mindfulness as a way to manage stress, build feelings of self-worth and cope with cravings.
What is Neurocognitive Retraining?
To reduce the frequency and severity of patients' cravings, nicotine addiction, anxiety and depression, mental discomfort and stress, patients may also participate in weekly individual sessions that target and treat damage to the brain from substance abuse. Neurocognitive retraining offers patients drug-free, natural and non-pharmacologic tools to manage stress and anxiety.
Neurocognitive retraining techniques include:
Self-hypnosis, a strategy for tapping in to deep stores of willpower in the unconscious mind.
Biofeedback with Heart Rate Variability (HRV) training, to promote relaxation, help patients gain more control over stress responses and diminish the urge to use.
Audio-visual brain entrainment (AVE), which uses lights and tones to guide brainwave activity.
Aromatherapy may be used to enhance comfort during individual sessions
Understanding Cognitive Behavior Therapy (CBT) and DBT, Dialectical Behavior Therapy (DBT)
Cognitive behavioral therapy (CBT) is a well-established, evidence-based treatment for substance abuse disorders. In CBT, patients learn to anticipate problems that could trigger drug or alcohol use, and learn skills to help manage emotional reactions, make better choices and avoid relapse. Recovery Keys' patients also explore the consequences or drug or alcohol use, learn to recognize cravings and develop strategies for coping with them. Another important CBT strategy is learning to avoid situations that carry a high-risk of relapse. High-risk situations include around people and places associated with drug and alcohol abuse. Triggers can also be stress at home or at work, or just feeling lonely, bored or mentally exhausted.
Dialectical behavior therapy (DBT) is a form of cognitive behavioral therapy. First developed as treatment for suicidal patients with severe mental health disorders, including borderline personality disorder, it was so effective that it was adapted for patients with substance abuse disorders. Evidence shows DBT is also effective in treating patients with alcohol and drug addiction.
One of the hallmarks of addiction is repeating behaviors – such as drub abuse, alcohol abuse and associated behaviors such as unsafe sexual practices – that are known to be harmful. These behaviors lead to job loss, health problems, financial difficulties, divorce and being unable to be a good parent.
In DBT, patients learn to envision, pursue and sustain goals that support health, balance and happiness. To do this, patients are guided in a process that helps them develop self-acceptance – that is, a validation that their struggles are real and an understanding that it's OK to experience or feel intense emotions that are difficult to cope with. At the same time, patients develop an understanding of the need for change.
To change, patients work on practicing mindfulness, or acknowledging the thoughts and feelings one has at any given moment, such as feeling the urge to use. Then, patients learn to pause before acting on the craving, either letting the thought or feeling pass, trying a strategy that can help alleviate the feeling such as meditation or reaching out for help.
In DBT, patients also learn skills to their interpersonal interactions, to regulate emotions and techniques for tolerating a certain amount of distress and discomfort without reaching for drugs or alcohol to dull the feelings.