Recovery is a journey that does not end when patients finish active substance abuse treatment.
Addiction is a chronic condition. Though it may go into remission, individuals who have struggled with substance abuse typically need to remain vigilant and find sources of ongoing support. Getting, and staying well, requires commitment and perseverance.
To help patients maintain their sobriety over the long-term, our rehabilitation center provides ongoing therapeutic support for as long as patients need it through our Aftercare/Continuing Care Program.
How Important is Continuing Care After Drug and Alcohol Rehab?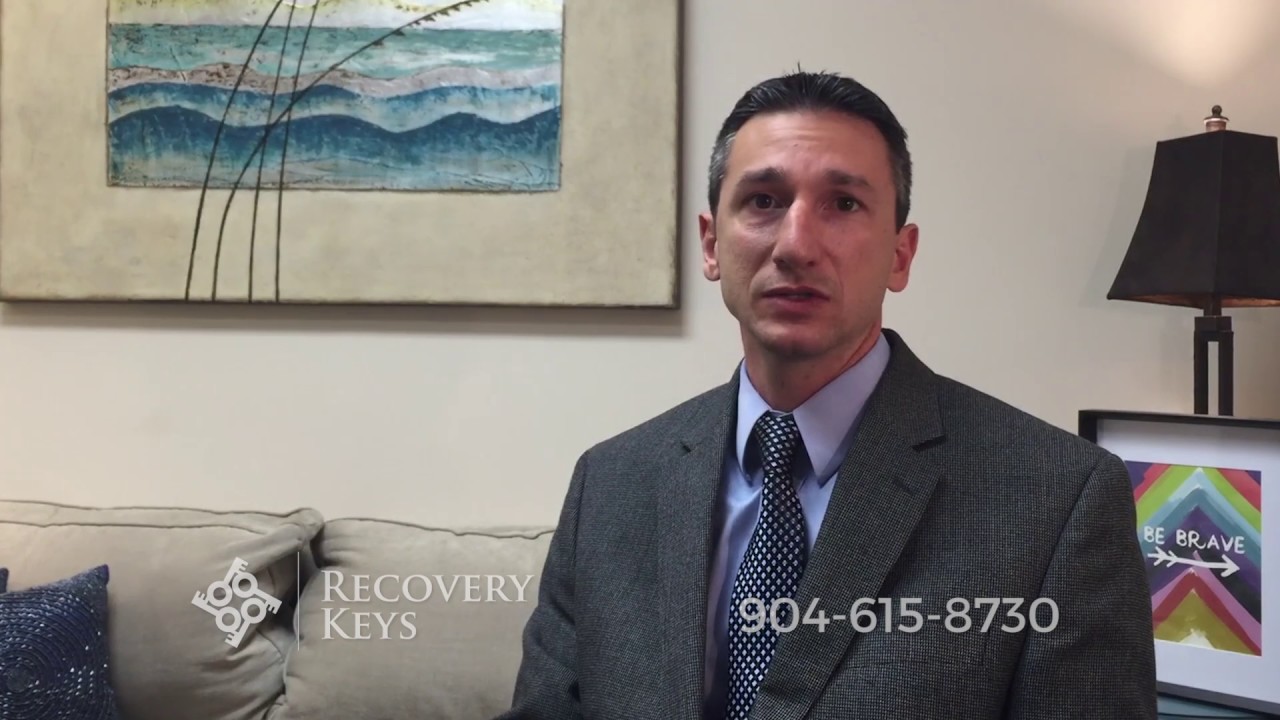 Detoxing from drugs or alcohol and achieving sobriety through participating in an addiction treatment program such as Recovery Keys Partial Hospitalization or Intensive Outpatient Program is a significant accomplishment.
During drug and alcohol treatment, the main focus is on recovery. When treatment ends, family responsibilities, jobs and everyday life mean individuals can no longer just think about their recovery. The return to the pressure and stress of everyday life can trigger the urge to use drugs or alcohol. Aftercare/Continuing Care helps bridge that transition.
Chemical dependency counseling and treatment allows individuals in recovery to learn skills and acquire tools to help avoid using drugs and alcohol. Yet those new habits take time to take root and become permanent. Establishing healthy habits that will become lifelong practices takes commitment and attention. Aftercare/Continuing Care provides opportunities through peer networks to practice and strengthen those skills, to explore challenges, to celebrate victories and to give and receive advice from others walking a similar path.
Another factor contributing to relapse is that many patients with substance abuse disorders also struggle with co-occurring conditions such as anxiety, depression, bipolar or post-traumatic stress disorder. Underlying issues that led to the addiction may take longer to resolve than the length of active addiction treatment. Treating and managing these illnesses may require long-term or even lifelong care. Aftercare/Continuing Care helps keep patients living in Jacksonville and St. Augustine, Florida in contact with chemical dependency counselors as often as needed, so we can provide support in continuing to work through these issues, manage other mental health conditions and be alert to any signs of struggle.
How to Prevent Relapse From Substance Abuse
Because of the power of addictive substances such as alcohol, opioids and methamphetamine, and the often deep and profound changes that recovering addicts must make to stay sober, relapse after addiction treatment is a common occurrence. Despite their best intentions, emotions, stress, depression or anxiety often causes individuals to slip back into destructive patterns of thinking or behavior that lead to substance use again.
Through Aftercare/Continuing care, Recovery Keys works to prevent relapse by providing ongoing support through individual therapy, group therapy and dependency counseling. This support is key to helping individuals in recovery stay the course and remain abstinent.
What Happens After You Complete Your Substance Abuse Treatment?
At Recovery Keys in Jacksonville and St. Augustine, we consider Aftercare/Continuing Care as an important phase of treatment as any other. After patients have completed active drug or alcohol treatment, they receive a discharge plan, which outlines recommended steps to take to strengthen their recovery. Our therapists and counselors help patients with following their discharge plan, which may include:
Getting connected with a psychiatrist, psychologist or therapist to continue to work through on mental health issues.
Identifying a 12-Step or other support or fellowship meetings in the community.
Steps to take if relapse is imminent.
Getting the Support You Need After Rehabilitation
Our alumni uniformly say, 'I have learned tools, ways of life, ways of living that I just never had before. I didn't naturally share my feelings. I didn't naturally feel safe. I didn't naturally trust. I didn't naturally exercise... These are behaviors that are new for me. And now that I have implemented them in my life, I feel fulfilled.
Patients are also encouraged to participate in our Aftercare Group therapy. The group meets weekly at our rehab center in Jacksonville and St. Augustine to help patients overcome challenges, cope with stress and explore ways to continue to develop a healthy, balanced lifestyle. During therapy, patients practice giving and receiving advice, and develop bonds that can sustain them through life's challenges.
We have found that one of the main contributors to addiction relapse is returning to the same friends and social situations as when they were using. To prevent relapse, developing a new network of sober friends is crucial. Research shows that peer support is important for sustaining recovery.
Our Aftercare Group offers a forum for individuals in recovery to share their experiences, to laugh with each other and to provide sober support and fellowship. Patients may participate in the Aftercare Group for months or years post-treatment, in recognition of the chronic nature of addiction. The Aftercare/Continuing Care Program keeps our chemical dependency counselors in contact with our patients, so we have a better chance of spotting any warning signs of relapse early, and intervening to either halt relapse before it occurs or before the addiction gets out of control. The Aftercare Group also keeps patients connected with our Recovery Keys alumni community living throughout Jacksonville and St. Augustine, so that former patients have peers to turn to if they're starting to struggle and an easy way of letting Recovery Keys' treatment teams know.
At Recovery Keys, you are never in this alone. The risk of relapse is an unfortunate fact of life for those in recovery – the impact of drugs, opioids, pain medications and alcohol on the brain are just that powerful. But we are committed to providing the support and resources that will give our patients and former patients the best chances of a lifelong recovery.
To learn more about Aftercare/Continuing Care call Recovery Keys at 904-551-1394 today or schedule an evaluation now.