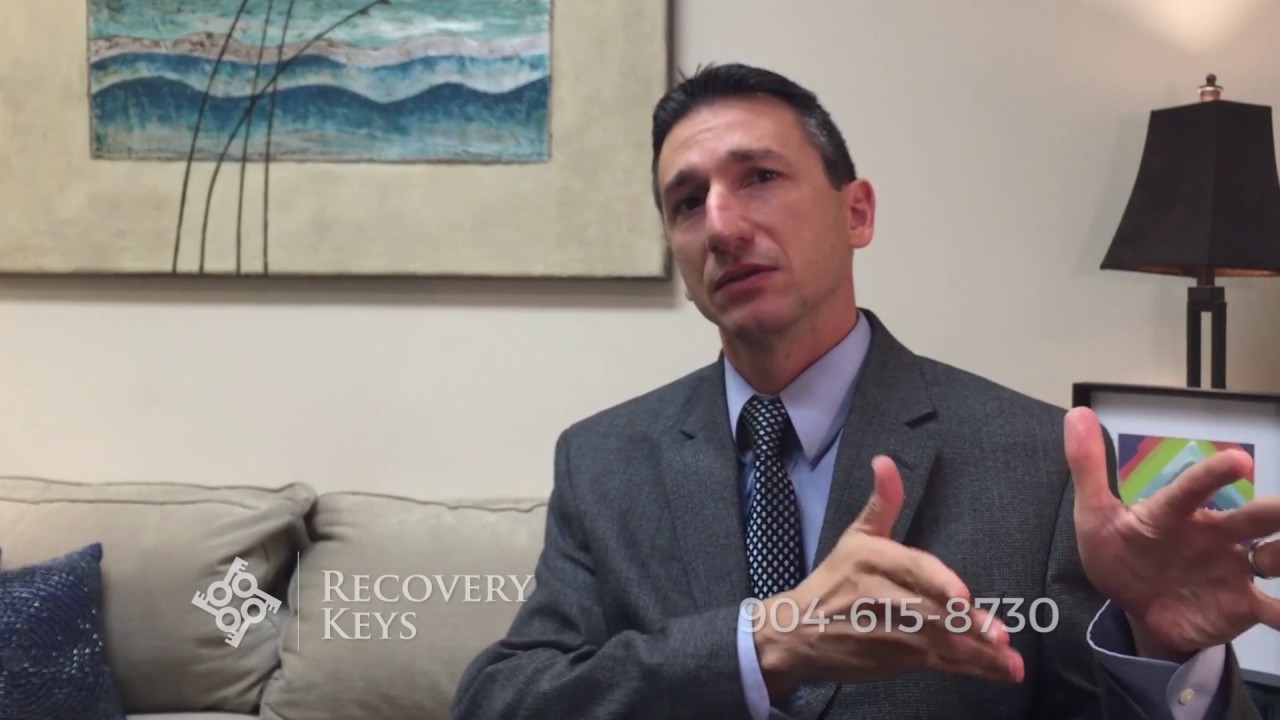 Recovery Keys is a Joint Commission-accredited addiction treatment program with rehab treatment centers in St. Augustine and Jacksonville, Fl. led by physicians who are board certified in family medicine and addiction medicine. Our multidisciplinary team specializes in conducting evaluations and providing substance abuse treatment and services for impaired professionals, including:
Physicians, pharmacists, nurses and dentists
Pilots
Attorneys
Business executives
Our doctors and chemical dependency counselors are experienced with working with employers, licensing boards and the court system to ensure professionals struggling with drug or alcohol addiction and co-occurring mental health disorders get the help they need to achieve a lasting sobriety.
We work closely with monitoring programs to meet return to work requirements. Our holistic, evidence-based and comprehensive treatment program has a high rate of success in helping professionals achieve long-term abstinence, recover from addiction and return to their careers.
Professionals Seeking Help for Substance Abuse
It takes an enormous amount of courage to seek help for addiction – to admit you have a problem with drugs or alcohol, to hit the pause button on your life to focus on treatment, and to make the changes necessary to live a life free of alcohol and drugs. Admitting to a drug or alcohol problem may be even more difficult for healthcare and other professionals, who are used to being in charge and in control.
At Recovery Keys, we understand how much is at stake. Our rehabilitation team in Jacksonville and St. Augustine will conduct a comprehensive evaluation covering each patient's physical, mental health and substance use issues to determine each patient's specific needs. The evaluation will include:
Diagnosis of physical, mental health or substance use problems.
Recommendations for care, including addiction treatment, treatment for co-occurring mental health conditions and management of chronic medical conditions, such as pain disorders.
A fitness to practice or fitness for work performance assessment if needed for medical or professional board.
A summary for employers, licensing or other professional boards if required.
Job-Related Stress May Cause Substance Abuse for Healthcare Professionals
The responsibility and pressure of working in the medical field can take a toll on the physical and mental health of healthcare professionals, leading some to turn to alcohol or drugs to cope.
Driven and ambitious, physicians, dentists, pharmacists, emergency room clinicians, nurses, psychiatrists and other high-level medical professionals are typically Type A personalities who tend to push themselves to their limit, work long hours and often neglect to take time to relax. Coupled with a highly demanding, stressful job, physicians may turn to alcohol or drugs to relieve stress, numb anxiety, deal with depression or insomnia or cope with pain conditions.
Easier access to prescription opiates also puts doctors, nurses and other medical professionals at added risk. For those who are struggling, it's all too easy to head down a path of using prescription painkillers in way that they never intended.
It's not clear if physicians and other medical professionals suffer from chemical dependencies at rates higher than the general population. But what is known is that doctors are not immune. It's estimated that physician's rate of drug and alcohol abuse is from 10 to 15%. Doctors also have a higher rate of suicide than the general population.
Attorneys, Pilots and Other High-Stress Jobs Pose Risks to Drug and Alcohol Abuse
There are many other professions that also come with significant responsibilities, long hours and pressure to perform. Attorneys, pilots and business executives are just a few of them. People in these professions may also turn to alcohol and drugs to deal with anxiety, relieve stress, fall asleep at night or deal with chronic pain.
Pilots, attorneys and other professionals are also at risk of disciplinary action and a loss of their license related to drug and alcohol abuse.
Physicians and Other Professionals Have High Rates of Rehabilitation Success
The good news for medical and other professionals in high-stakes careers is that when they are willing to accept help and get into treatment, they are often highly motivated to recover.
They are used to being successful in life, and many are able to apply their determination and drive to achieving abstinence and recovery. Recovery Keys patients with professional backgrounds have a high degree of success in leaving behind their drug and alcohol abuse and achieving a long-lasting recovery.
Substance Abuse Treatment that Addresses the Whole Person – Mind, Body & Spirit
Addiction is a complex problem. Co-occurring mental health conditions, chronic pain conditions, genetics, family relationships and past trauma can all contribute to a person progressing from being a social drinker to someone who is seriously impaired, or from a person legitimately prescribed painkillers to someone who is dependent, and ultimately, addicted.
At our rehab centers in Jacksonville and St. Augustine, we view addiction as a chronic disease. To treat the chemical dependencies, you have to treat the whole person – body, mind and spirit. We incorporate twelve-step treatment with various other forms of group therapy, individual treatment and holistic therapies around spirituality, nutrition, exercise, mindfulness to restore overall health and well-being.
We also offer multiple levels of care, which vary depending on the severity of the addiction and the level of impairment.
Detoxification – a first step in recovery, and a process during which the body is rid of harmful, toxic and addictive substances.
Day Treatment/Partial Hospitalization ­– an intensive treatment program in which patients live at home but participate in individual therapy, group therapy and other therapeutic activities five days a week, for a total of 20 to 24 hours.
Intensive Outpatient Program – may be used as a step down from Day Treatment/Partial Hospitalization, or may be an entry point to treatment. Patients participate in individual therapy, group therapy and other therapeutic activities approximately three days a week, for a total of 10 to 15 hours.
Aftercare/Continuing Care – because rehabilitation is a long-term endeavor, Recovery Keys has resources in place to continue to help patients near Jacksonville and St. Augustine, including Bartram Park, Mandarin, Nocatee, Ponte Vedra, Ponte Vedra Beach, Jacksonville Beach, Riverside, Avondale, Ortega, San Marco and Southside, Westside & Orange Park, Vilano Beach, St. Augustine Beach, Crescent Beach, A1A, St Johns Town Center, Flagler College, Butler Beach, World Golf Village and other surrounding areas maintain their sobriety and provide ongoing support, for as long as needed.
Let us help free you of your reliance on drugs or alcohol, allowing you to return to the workplace and continue to pursue the profession you've worked so hard for.
To learn more about Professional and Healthcare Specific Programming call Recovery Keys at (904) 342-5965 today or schedule an evaluation now.